When thinking of birthday cards for coworkers, a nice greeting card is always the right way to greet a boss, colleague, or a client. There is a connection and bond that develops with the people you work with on a daily basis. Together, you experience the highs and the lows of life, and you also celebrate life's milestones. That reminds us of your coworker's birthday!
As per a Harvard Business Review, an American spends 2.6 hours of their day checking emails. That's 28% of a workday. Your electronic birthday card can brighten up your coworkers' workday on their birthday for sure. Birthday cards for coworkers are exciting and challenging to write, but are most meaningful. They help in fostering your relationship with them. 
GreetPool brings to you a comprehensive collection of virtual birthday cards for coworkers that you can send together as a team. You can add personalized photos, funny stickers, hilarious GIFs, emoticons, and select the handwriting of your choice to write heartfelt messages. Create the best birthday ecard for your coworker with a few clicks and make their day memorable with a lovely & thoughtful birthday card.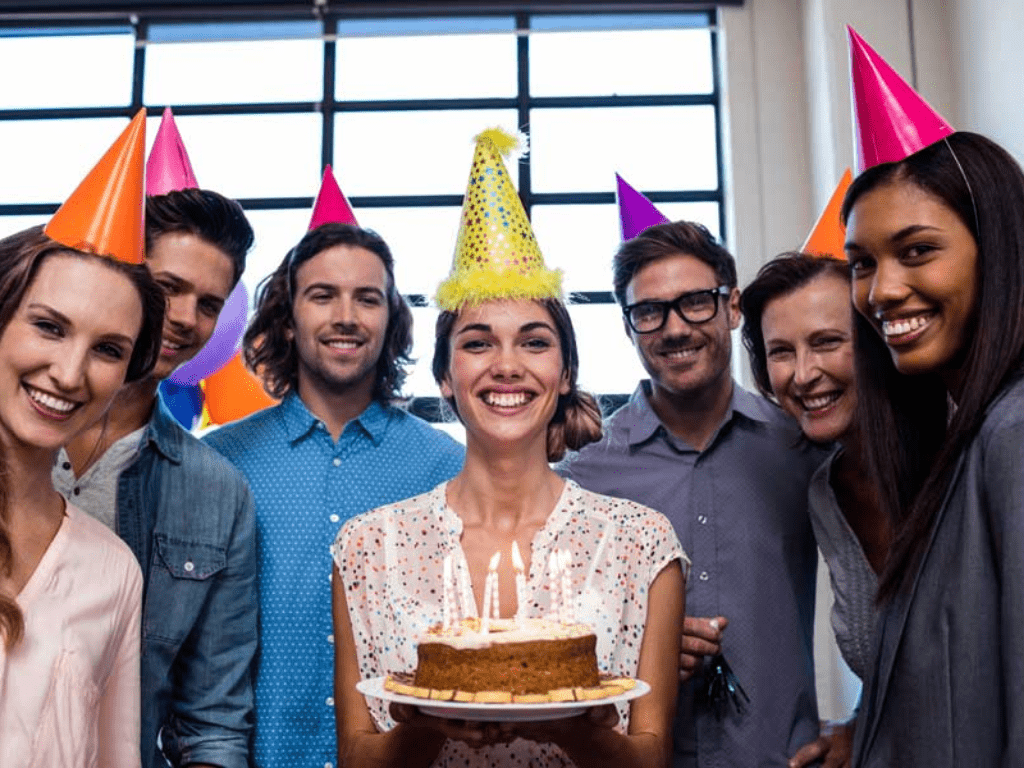 Birthdays are special occasions for any individual. Who doesn't love birthdays? Sending a birthday card to your coworker on their birthday is a great way to convey birthday greetings. Cards strengthen bonds by symbolising the sender's sentiments – which eventually becomes a card packed with emotions. Let us share with you a few tips for designing cool birthday cards for coworkers.
1. Collaborate With The Entire Team
A team is more than a group that just works together. Togetherness is something that enhances everything. With GreetPool, you can invite as many signers as you desire to your birthday ecard for coworkers. That too, just in a few clicks! 
In the times of remote-working, collaborating for a group card becomes even more of a task. With us, it is going to be a breeze! GreetPool lets you invite any number of collaborators via an easily shareable link. We also offer unlimited pages. 
Greeting cards are a delightful keepsake. When you add the element of a team to your birthday cards for coworkers, it will turn out to be a matter of joy and happiness for the receiver. 
2. Add Photos
Photos are like a time capsule. Every time you see a picture, you relive an old memory. You can add personalized images to your electronic birthday card using our features. 
Photos make the card visually appealing and a token of nostalgia forever! GreetPool lets you add images, GIFs, stickers, & emoticons to your card. For someone who faces trouble with DIY skills to create a card, the customization features by GreetPool are just so handy!
3. Choose The Right Template 
The template or the cover of the card will be its first impression. You have to make sure it is something around the bond you share with the receiver or anything else they like or relate to. GreetPool brings you a fantastic assortment of birthday ecards. We have electronic birthday cards in so many different colors and illustrations. These cards are fabulous birthday cards for coworkers, friends, and family.
Many organizations are still operating in the remote working model and plan to continue with that permanently. We offer birthday cards specially illustrated for the remote working model as well.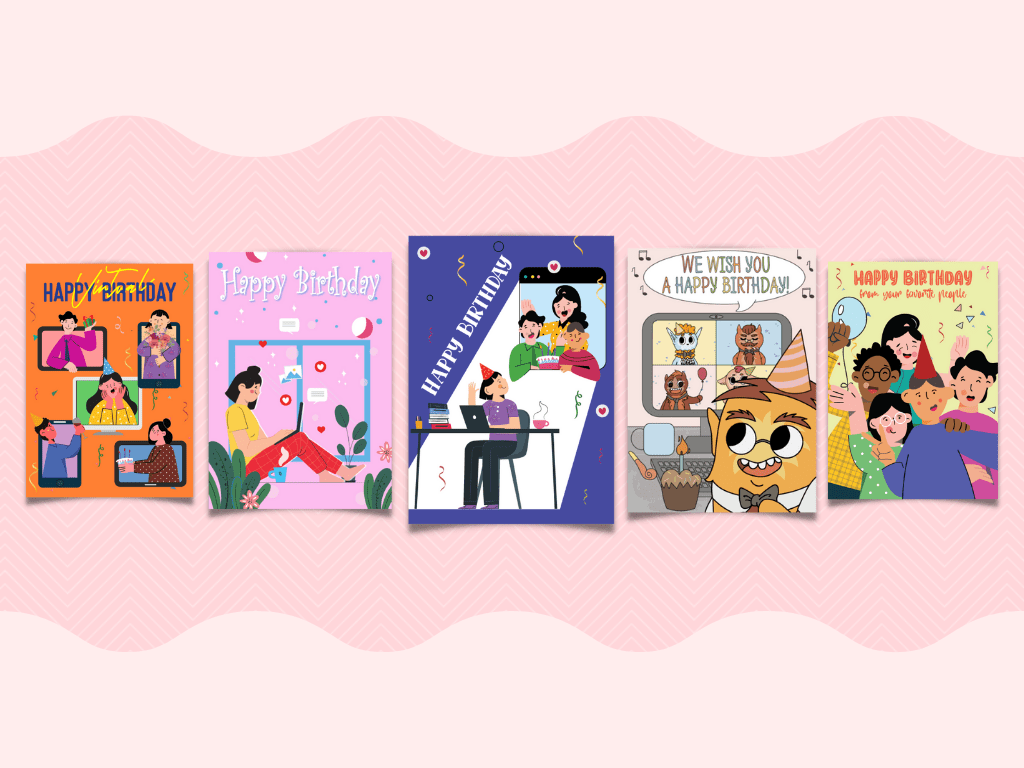 4. Include Humor
According to a book written by Robert R. Provine, called 'Laughing: A Scientific Investigation,' Laughter really has a bonding function between individuals in a group. Robert R. Provine is a professor of psychology and neuroscience at the University of Maryland, Baltimore.
Making the receiver laugh through the card will certainly create a lasting memory and impact in their mind. The business of humor is as tricky as important it is. Be mindful of what you write on the birthday card to make them laugh. 
A free snack or a view from your office isn't the real secret to staying happy at work. It is your coworkers, your work friends and companions. The true secret is less materialistic and more personal. You need an office buddy system to boost productivity and make the workplace more enjoyable. According to economists, having a friend in a coworker increases happiness as much as a $100,000 raise. Isn't that amazing? 
It is a pleasure to work with colleagues who are more of your friends than just mere work colleagues. As a team, send the best birthday ecards to your coworkers with GreetPool. Say 'Happy Birthday' together with a GreetPool card.
We can't wait to see you create some amazing birthday cards for coworkers with GreetPool.