Are you the one who enjoys remote working, or are you the one who waited all along to get back to the cubicles? Or are you the one supporting a hybrid model of working? Whichever category you belong to, you can't disagree when we say that you miss your coworkers. Loneliness and isolation began taking a toll on the emotional health of the employees after remote working due to that reason.
There have been several discussions going on regarding the solutions of the same everywhere online since the pandemic. GreetPool brings you the simplest and easiest solution to this problem. Before that, we want you to think about what do you miss about office the most? Whatever it may be, it has to be related to your team. Doesn't it? The coffee break conversations with them, the brainstorming sessions with them, birthday parties, work anniversary parties, after office meets, and so on. Your favourite memories at work are with your coworkers, undoubtedly.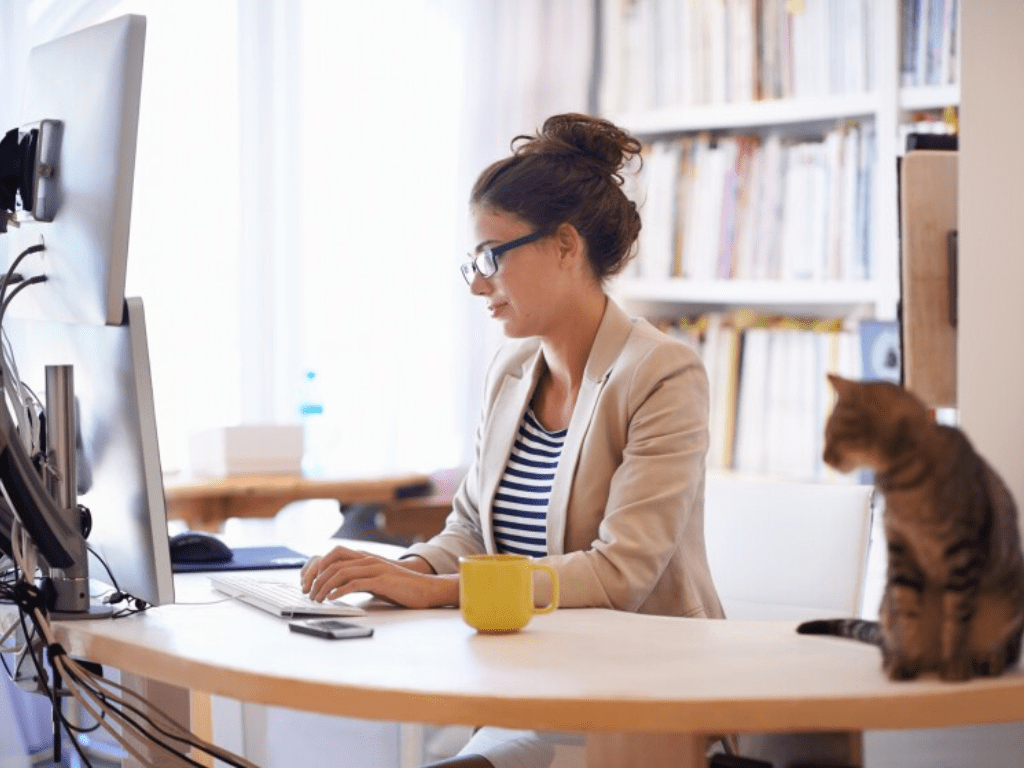 The pandemic has forced us to celebrate all our special occasions virtually. Our special occasions do not feel so special when celebrated on a video conference call. The factor of human touch is missing, and nothing matches that. Togetherness is an endearing feeling, be it for work and professional relationships too.
Instead of increasing collaboration, the research reveals that the volume of face-to-face interaction between employees declined by almost 70%, while electronic communication grew. In addition, employees appeared to react to the workplace by withdrawing socially from peers, preferring to communicate via email and instant messaging. This indicates the deterioration of real connections among team members.
The bond you share with any person will require acknowledgement and nurturing from time to time. The same goes for your coworkers. Everybody needed a space to adapt to the new landscape of working and life completely after a pandemic. We needed time to adjust and process according to the winds of change. In that process, we may have not been left with much energy to contribute to fostering our bonds. We may have felt it inside, but its essential to communicate and acknowledge it.
Celebrating all small or big occasions together, recognizing your peers for their contributions and appreciating them can lead to a great boost in team morale and employee happiness. A simple way to do this, is the traditional method of sending greeting cards! Cards are a profound way to convey your desired sentiments to anyone. They become an adorable keepsake to the recipient that they will cherish forever. With everything going online, ecards have taken off as well. It was the only safe and quick way to send greetings to your dear people during the pandemic.
Group ecards have an added advantage of togetherness. With GreetPool group ecards, you can celebrate every occasion at your work together as a team. You can avail the benefits of features like unlimited signers and unlimited pages. In addition, you get access to adding hilarious GIFs, personalized photos, comic stickers, and multiple handwritings. Collaborate with your team to send a group card for every occasion in just a few clicks with GreetPool.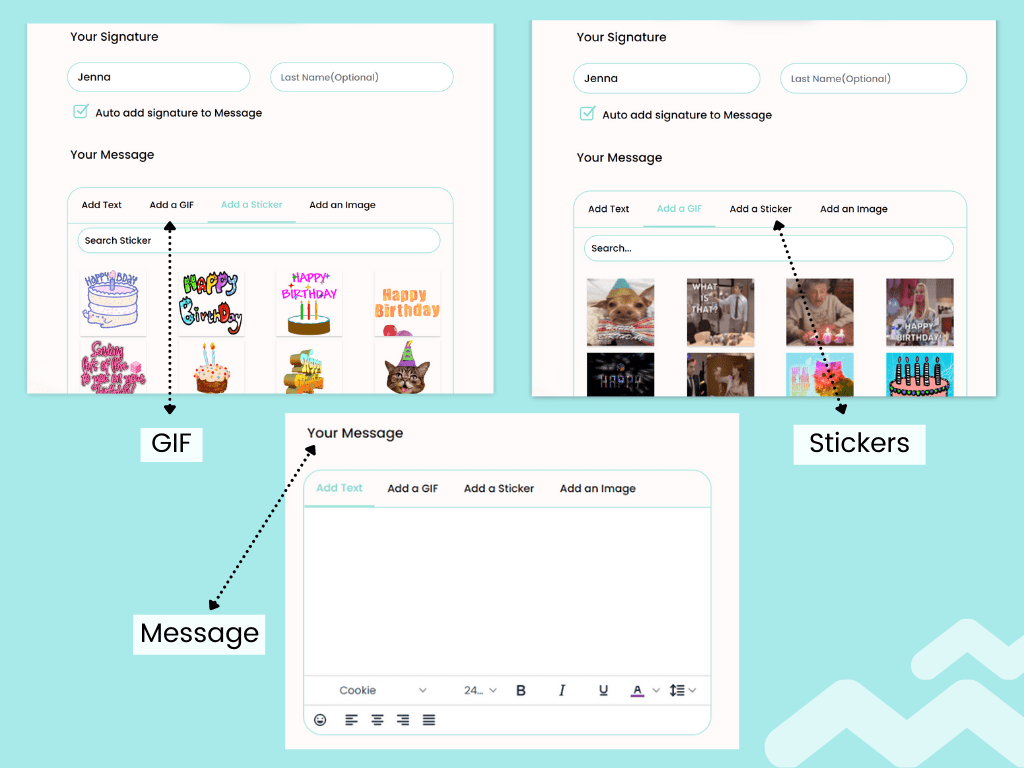 To describe in brief, few reasons and also benefits of sending a group ecard for your remote work team can be as below.
1. They showcase a thoughtful gesture 
The email from GreetPool in their inbox is will make them smile. Cards convey your greetings to another person in a beautiful manner. The importance of this gesture is, even more, when it is a card communicating a thank you or sympathy. The support you land to someone in their difficult times is priceless.
GreetPool has a unique collection of group ecards for every occasion. Using the creative features, you can create a meaningful card with your team and share collective greetings. The card can be a complete visual and sentimental treat to the recipient.
2. They can be utilized for every occasion
For birthdays, work anniversaries, farewells, thank you, appreciation, or sympathy and condolences, group ecards are available for every occasion at GreetPool. Sending group greetings with the team can help foster bonds and build employee engagement.
The best example for this can be the welcome to the team group ecard. When an employee is bought on board in a remote environment, a group card to greet him together will help him build bonds with the existing team members and boost his morale on the first day of work.
3. They are convenient
In the remote working environment, coordination in terms of working schedules happens a lot. It becomes difficult to organize a virtual celebration or anything such in this scenario. With a group, ecards coordination becomes a breeze. At GreetPool, you get the ease of receiving necessary reminders and updates regarding the group ecard once it is created and necessary are details are added.
Every group member can contribute to the card at their convenience within a few simple clicks. The process of creating and sending a group greeting card becomes so much more fun, easy, and exciting this way.
4. They become a sentimental keepsake
Near about 68% of Americans enjoy having a keepsake like a card. Ecards become a great token of memory as they contain photos, messages from your favourite bunch of people, and so much more. Every keepsake that is a group ecard you create and receive will have memories associated with it. So the next time anyone in the team feels blue due to a remote work environment, create and share a pleasant group ecard with them and brighten up their mood. After all, a team is more than a group that works together.
5. They help you build profound bonds
Whenever someone asks you about your job, the first thing that will strike your head will be your boss, coworkers, or client. Try it! As working professionals, we tend to get attached to our work and the people associated with it. A majority of any job includes social interactions. This portrays how important it is to have healthy relations with your coworkers to have work satisfaction.
Having friends at work can increase your job satisfaction upto 50%. In addition, cards help you foster your bonds with the team and build lifelong friendships with minimal effort.
Conclusion:
Remote work is here to stay, even post-pandemic. Successfully working from home is a skill in today's times, just like programming, designing, or writing. If you want to keep up with your productivity and career, you got to ace remote working. And while doing so, you need to maintain a healthy work-life balance, obtain maximum job satisfaction, and develop a healthy and harmonious relationship with the people concerned or connected with your work. With GreetPool group greeting cards, we tend to simplify celebrating special occasions and personal milestones.