According to a Harvard Professor, 95% of the purchasing decisions of any consumer are based on their subconscious mind. Well, indeed, this doesn't apply to the purchase of an electronic birthday card. The 95% buying decision in the case of a happy birthday card depends on the recipient's personage and your understanding of the same. 
GreetPool brings you a unique collection of electronic greeting cards for birthdays and so many other special occasions, that you can send together as a group, simply and quickly. With just a few clicks, a happy birthday ecard transforms into a collection of stories, memories, and best wishes messages from the entire group. The customization features available on our platform help you create a fascinating personalized electronic birthday card for your dear ones. 
The happy birthday card shall be a lovely keepsake for the recipient for life. As its creator and sender, you want to make sure the recipient feels special, well-wished, and overjoyed upon receiving online birthday cards. The factors you need to take care of when buying an electronic birthday card are as below.
1. The Color 
Colors are an essential aspect of each group ecard, not simply online birthday cards. Colors complement the thoughts expressed in the card while also adding radiance to it. Colors have a vital purpose for triggering different emotions in humans. Colors can magnify your heartfelt sentiments and help express feelings in a lasting way when the card is thoughtfully chosen.
We offer a range of happy birthday cards at GreetPool that are designed considering the diverse human emotions. You can choose the best electronic birthday card that conveys the emotions of your entire group.
GreetPool has a wide variety of colors to choose from. The decision is yours, whether to go for a subtle pastel color that expresses an elegant vibe with your warm messages or a bright, eye-catching color that portrays a wholesome vibe.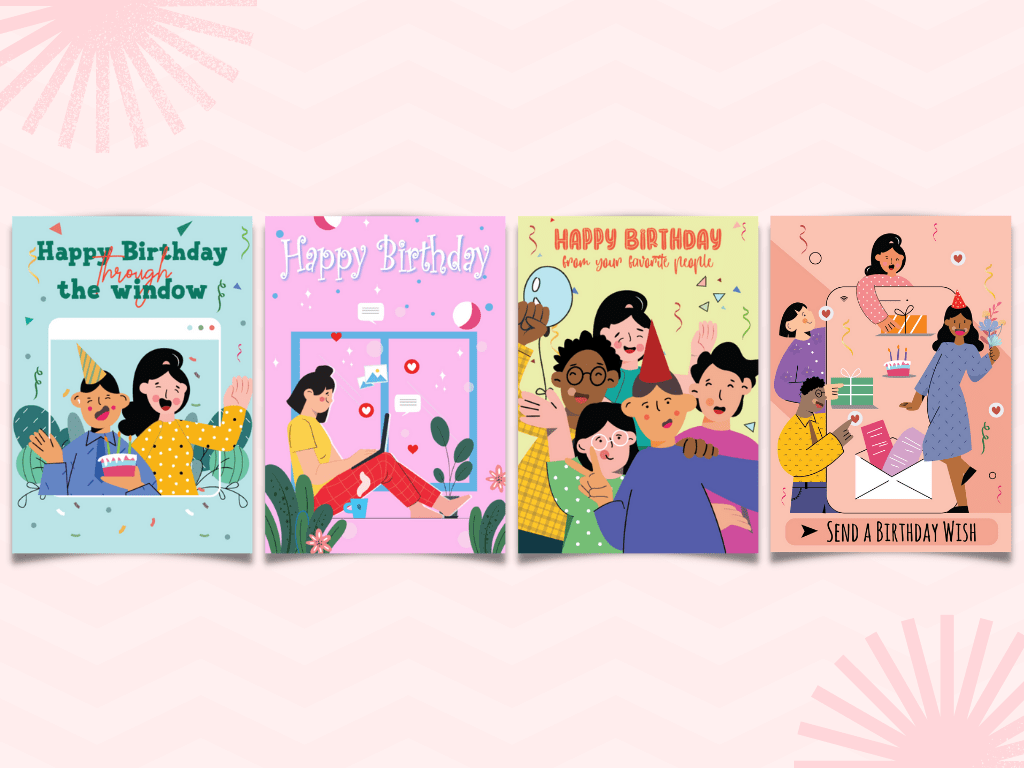 2. The Price
Every card comes with a varied set of features and a specific price. There are plenty of platforms available for online greeting cards today. Look for the happy birthday ecards that contain the features you are looking for, and then compare the prices of the respective platforms accordingly. 
At GreetPool, you get ecards starting at the price of a cup of coffee. You can invite unlimited signers and have an unlimited number of pages to create a perfect ecard. You can add personalized photos, comic GIFs, hilarious stickers and get to select the handwriting of your choice. A birthday party GIF, a happy birthday cake sticker, photos of previous wonderful birthday, memories of funny birthday moments, and so on can make your Happy Birthday ecard so much more appealing and lovely. 
Collaborate with your group to create a fun birthday greeting in the most hassle-free way with us. Once the email address of everyone participating in the group ecard is added, everyone will receive necessary updates and reminders regarding the electronic birthday card. We shall also notify you once the recipient receives and opens the card.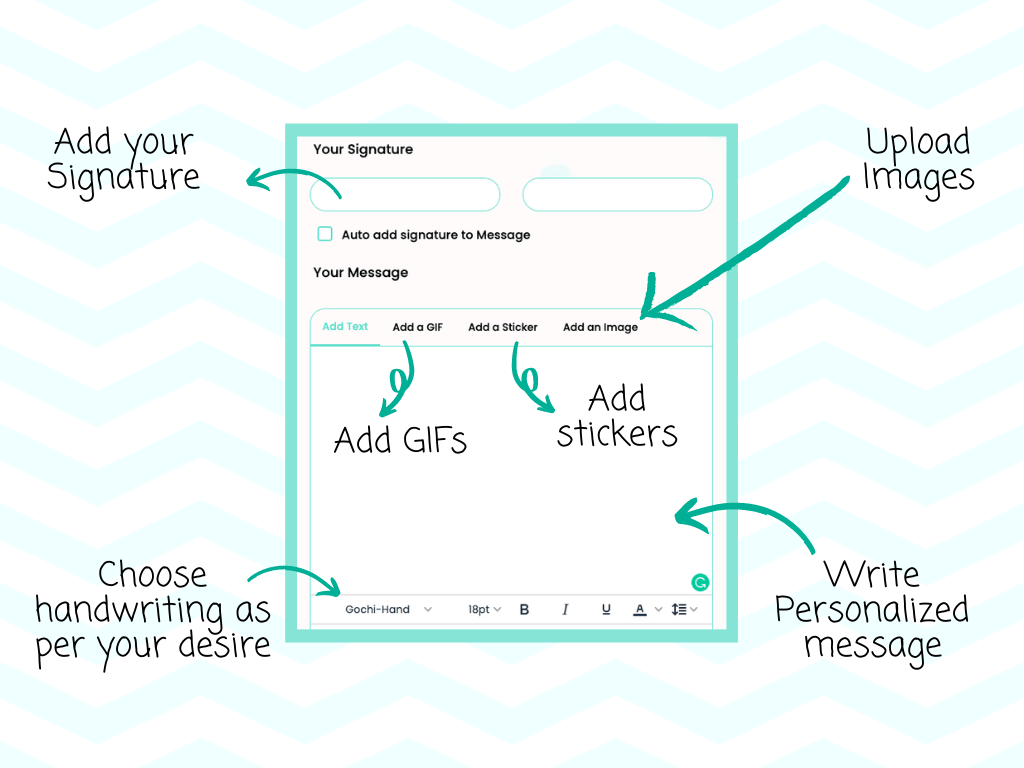 3. The Bond With The Recipient 
It is indispensable to choose the happy birthday ecard as per the bond and equation you share with the recipient, whether the virtual birthday card is for a friend, boss, or a coworker that will decide the buying of the happy birthday ecard. 
For example, if the happy birthday ecard is for one of your coworkers working remotely, then you can choose a happy birthday ecard specially designed for the remote working model. If the electronic birthday card is for a friend, then it could be selected accordingly. If it is a belated birthday or a milestone birthday, then you got to choose the happy birthday ecard, accordingly. GreetPool brings you a collection suitable for many equations and occasions.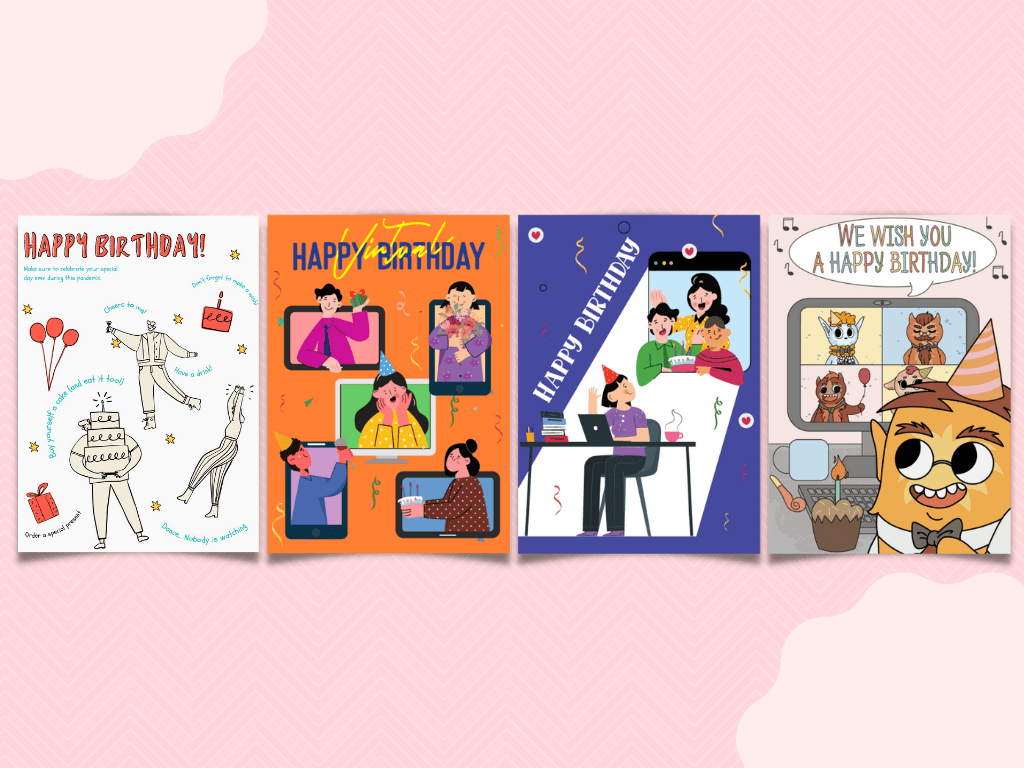 4. The Number Of People Involved If It's A Group Ecard
Before selecting a platform to buy a happy birthday group ecard, check the collaboration process available on each platform. GreetPool lets you invite unlimited signers to your group ecard, that too in 3 quick and simple steps. Make the right decision regarding selecting your platform for an electronic birthday card by considering the number of people involved in the happy birthday group ecard.
The happy birthday group ecard can also be based on a particular theme relating to the recipient's choice. For instance, it can be based on a popular series or sitcom, say 'Friends'. Every member of the group can write their happy birthday greetings based on a character from the series. 
When it is a group ecard, it becomes essential to involve everyone's ideas. In that case, the virtual happy birthday card selected has to be very generic and simple, and it cannot be specific to anyone's preferences. With a generic virtual birthday card, we mean the one mentioned below from our collection.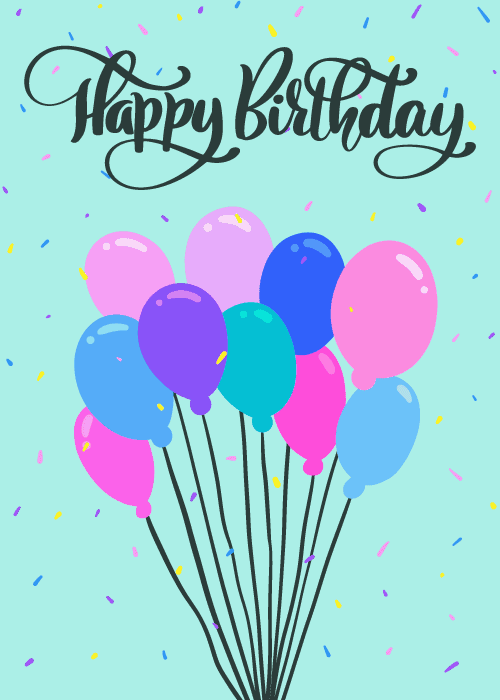 Digital birthday cards are a delightful way to send someone your warm wishes on their special occasion. You can create a perfect keepsake of sentiments for your dear ones and make their birthday the most memorable and heartwarming by focusing on small details.