There are a variety of digital platforms available today to stay in touch with your dear ones. People today, of all ages, are obsessed with such digital platforms, particularly social media platforms. These online social networks have created a digital connection that has brought greetings to the virtual world. The concept of ecard emerged from it. And then, following the COVID pandemic, it became the only way to send greetings since you couldn't meet anyone or step out to drop your physical card at the post office.
GreetPool is a platform that offers you a simple and convenient way to group greetings with a unique and fun collection of online group cards.
Considering that group ecards are not something we have been doing since forever, it is new and trendy. Here we are to help you with some tips which can help you send a digital group card most easily.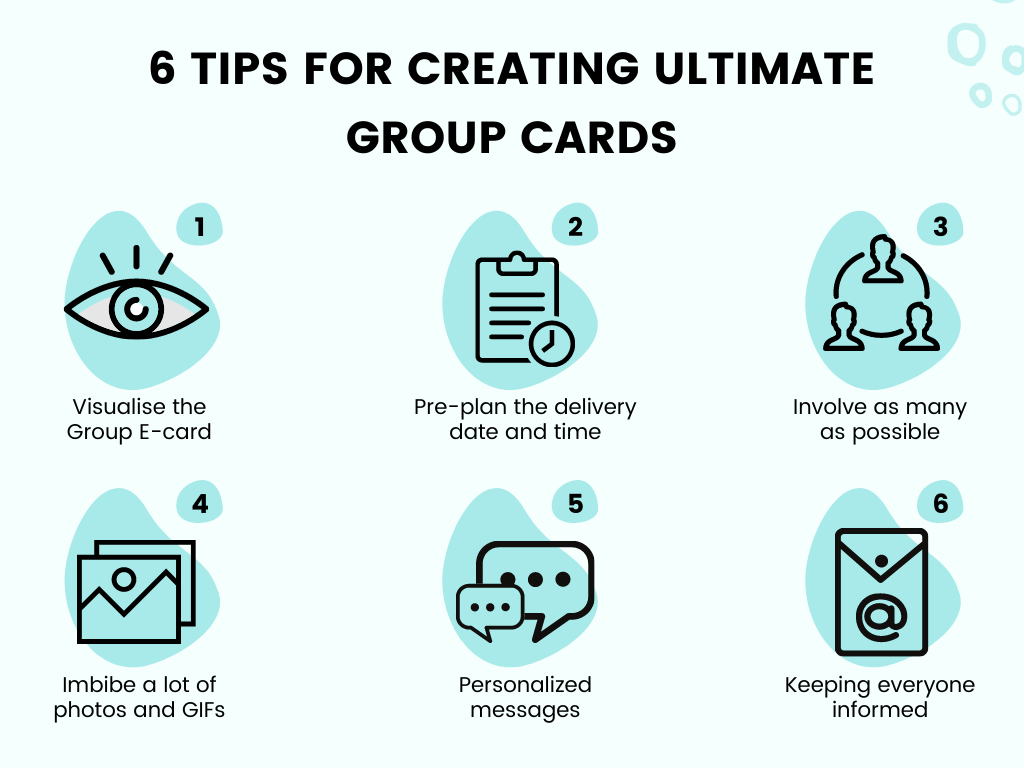 1. Visualize the Group Ecard
To discuss the structure of the Group Ecard graphically, well in advance, and to finalize all the elements and matters regarding the group ecard, we recommend arranging a small & quick online meet or chat in the very first phase of the process. This emeet will help in conducting an excellent brainstorming session and creating perfect cards.
Open the GreetPool website and explore the wide range of digital greeting cards available for every special occasion. Explore the card categories as per your occasion and finalize one to move ahead in the process. Since it is a gift card, not just an ordinary greeting card make sure you select the best group ecard as per the receiver's likings.
Undoubtedly, choose a quick video meet instead of a vague chat war for which template to select. It will make the card selection process faster, more exciting, more precise, and smoother for everyone.
2. Pre-plan the Delivery Date and Time
Not all groups have individuals who reply immediately and act promptly to the emails, or messages. Every group has its variety and share of procrastinators. So, once you select an ecard at GreetPool, it generates a shareable link. Share that with your group so that they can easily participate and make their contributions. GreetPool sends reminders and follow-ups to all participating in the group ecard, as and when required.
Schedule the delivery of your virtual cards such that there is enough time to make any necessary adjustments or edits before the group ecard is sent, on the pre-determined date. Schedule the card's delivery by adding the email address and the name of the receiver. GreetPool has it all super sorted for you as it sends timely reminders before the delivery. We shall also notify you once the receiver has opened your ecard.
Schedule the delivery time of the group ecard agreed by all unanimously. For example, it is not a thumb rule to always send birthday cards at sharp 12 always. There can be a different time too. It will nowhere decrease the impact or response of the card.
3. Involve as Many as Possible
For instance, the card is for a coworker's farewell. For any employee, there are a lot of people who participate in his entire office journey. Try to gather each and everyone, if possible. If you can include a few people who left the organization but were with them when they first joined, that would be fantastic.
Consider gathering all former colleagues, bosses, and friends from the canteen to be a part of group ecards. We offer the feature of unlimited signatures for the group ecard. The link generated by us can be shared very easily via email, social media platforms, or any other communication platform. Everyone's participation will revitalize their entire journey. Hence, involving more people will make the Group Ecard nostalgic.
4. Imbibe a Lot of Photos, GIFs, & Stickers
GreetPool brings you a beautiful collection of GIFs and stickers for each mood and every occasion. You can select as many as you want. You can also add personalized photos to the digital group card. Here's a tip: Photos are the best flashbacks that one could experience. All the good, bad, best, silly and ugly pictures will have some story behind them. Attach funny and adorable photos of your group. Stickers, GIFs, and emoticons will make the group ecard visually enhanced and appealing.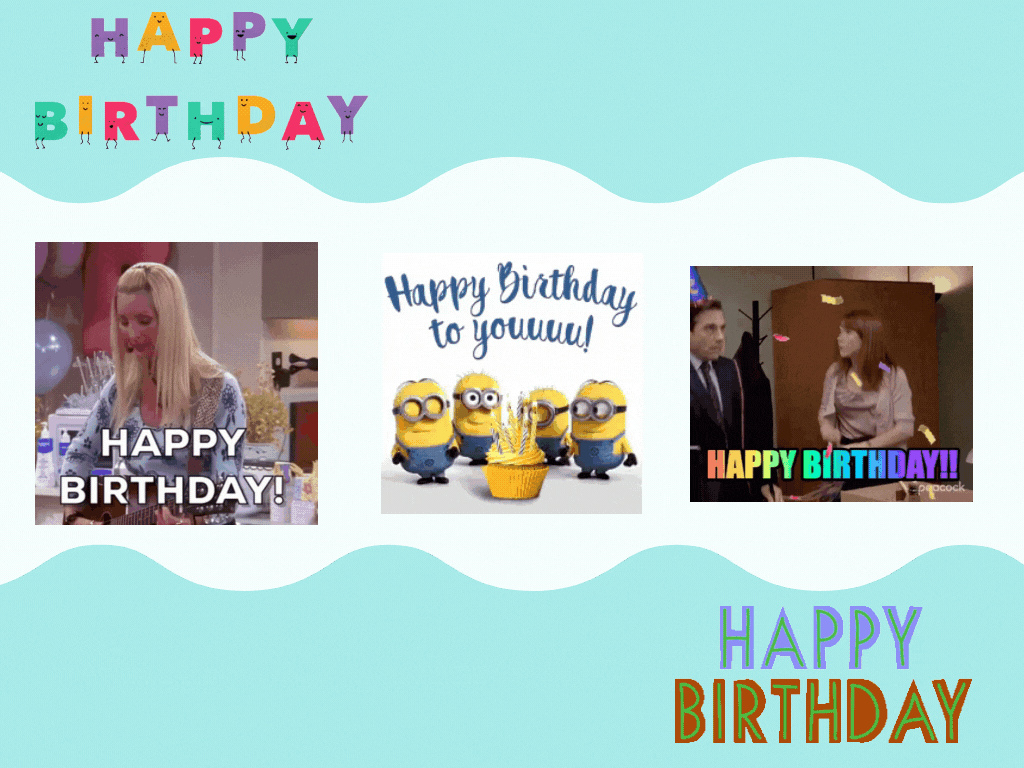 5. Personalized Messages
The core part of the Group Ecards is the personalized messages. Your heartfelt messages will add a personal touch memorably. Instead of writing one collective message on behalf of all, let everybody describe their unique bond and feelings in the card to the person.
GreetPool online group greeting card can be easily edited, by anyone having the link, so it becomes smooth for all to drop their messages to the recipient. We also offer unlimited pages for all our ecards.
6. Keeping Everyone Informed
It is a huge task to keep everyone informed and updated with the process. At GreetPool, we take care of this duty on your behalf. Once the group members sign up through the link shared, GreetPool keeps notifying them of all of the necessary updates regarding the online group greeting card.
It also sends everyone an e-mail when the recipient of the group Ecard has finally opened it. So, it gives you a great opportunity to rush to call them and check out their reaction. It will surely make them smile and brighten up their day. We promise!
Conclusion
Group Ecards are a savior for all those people who struggle making DIY cards or lack creativity. The features of GreetPool open the doors for all to be creative heads. It saves you a lot of time, effort, money, mingling, and thinking. It is one of the happiest and exciting digital surprises you can send someone. We bet.