In a survey of 3000 Americans about work friendships, 30% said they became friends with their coworkers within weeks. Do you agree with this 30% of respondents? Are your coworkers your good friends as well? Well, if not, then they can be if you send them our group cards! GreetPool brings you group greetings cards for every occasion that you can send together as a team.
Greeting cards are unique because they provide a personalized experience, allowing you to feel the sender's sentiment in your hands and keep it safe for a lifetime. In this digital age where technology has become more and more integrated into our day-to-day lives, we have also started sending group greeting cards online.
With GreetPool, you can easily collaborate to create fun group greeting cards for every occasion. The process is quick, simple, and easy. Whenever there is an occasion of a birthday, farewell, or any other at the office, one person has to take the mocking responsibilities of the group card. We at GreetPool offer you the feature of unlimited signers, and that too is as simple as a touch of a button. You can create birthday cards, goodbye cards, work anniversary cards, or cards for any other occasion very conveniently and together.
Although you will find a wide range of group cards at GreetPool for every occasion, here we want to highlight our top 5 creative group greeting cards that you can send to your coworkers and win their hearts.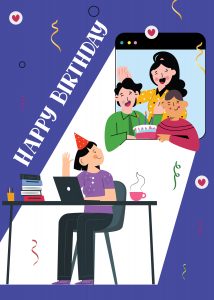 Birthdays are a special occasion for everyone. You can add to your coworker's special day by sending them a birthday group card. This vibrant birthday card by GreetPool will be a perfect greeting card to make your coworker smile.
Ironically, the color that gets the label for causing gloomy and low moods every year in January is, in fact, the world's most favorite color the rest of the year! Isn't it? It is important to send this card to the coworker that helps you get rid of your Monday blues every week.
GreetPool brings you fun features like photos, GIFs, emoticons, and more, adding a unique personalized touch to your birthday card. Make it the best birthday ever for your coworkers by wishing them together as a team.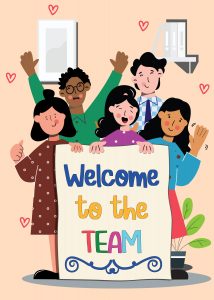 The Welcome group card in a pastel shade is so adorable. The above-mentioned is an ideal greeting card for a new member joining the team. Group greeting cards are meant to convey the sentiments in an enhanced way. The excited team members on the card depict the joy we feel in welcoming the new joined.
With the fantastic best wishes signed by every team member inside the card, it becomes a virtual delight. After the COVID pandemic, many businesses have shifted to remote working permanently. It becomes difficult to build and foster new bonds with the new team member when bought on-board remotely. This card can help connect team members virtually.
The new joinee can easily remember and recollect any humorous, one-of-a-kind message written and signed by any coworker. This way, it can help to know your coworkers and easily remember them.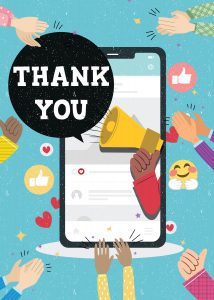 The eye-catchy part of this card is the sentimental emoticons mentioned on it. The hand gestures and emoticons make it visually attractive and precisely communicate the idea of this group card. One of the most significant emotions in the world is saying thank you to someone. At work, our coworkers help us in so many small and big ways. Sometimes as a friend covering your shifts because you had a family emergency, sometimes as your mentor guiding you for your next big project, and so on.
Your coworkers play the role of a motivator, a friend, a workmate, a stress buster, and the titles can go on. Appreciate what they do for you with this beautiful thank you card by GreetPool and applaud their efforts.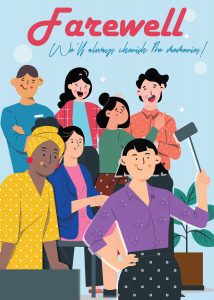 Farewells are meant to be memorable and happy, not sad and heavy-hearted. This group goodbye card by GreetPool has such a vibe appropriate for farewell. And it has the simple idea of the card written over it so well, "We'll always cherish the memories!".
Farewell is the occasion to bid goodbye and good luck. The aim is to create lasting positive impressions as a team together on the coworker bidding farewell. Inculcate all your happy memories in the form of photos in the group card along with heartfelt personalized messages. At GreetPool, you get the benefit of unlimited pages, so it's a wonderful opportunity to involve as many people as you want and write notes as many as you desire. They shall always cherish this token of remembrance.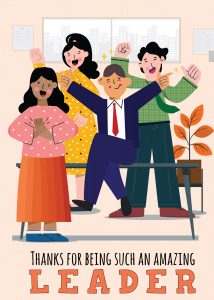 The happiness of employees who are blessed with a leader in a boss is what this group card by GreetPool conveys. Appreciation is a great emotion to express gratitude and encourage kindness. A group greeting card is an endearing way to express gratitude to your boss or any coworker who leads the team in a commendable way.
The illustrations beautifully portray the expressions of cheerfulness and success on the card. The card depicts the influence the leader has on their team. After all, leadership is not about the title, positions, or flowcharts, and it is about influencing your team in a way that facilitates the achievement of organizational goals.