Heartfelt Wishes for New Parents: How to Congratulate and Support Them
expressing heartfelt wishes for new parents is not just a tradition; it's a beautiful way to convey love, support, and excitement during this transformative time. Your words have the power to uplift the spirits of sleep-deprived parents, reminding them that they are not alone on this incredible journey of parenthood.
In this comprehensive guide, we will explore the art of crafting the perfect message for new parents. Whether you're a close friend, a family member, or a colleague, your words can make a significant difference. We'll delve into the nuances of sending sincere and meaningful wishes, offering you guidance on what to say, what to avoid, and how to provide long-term support to the new family.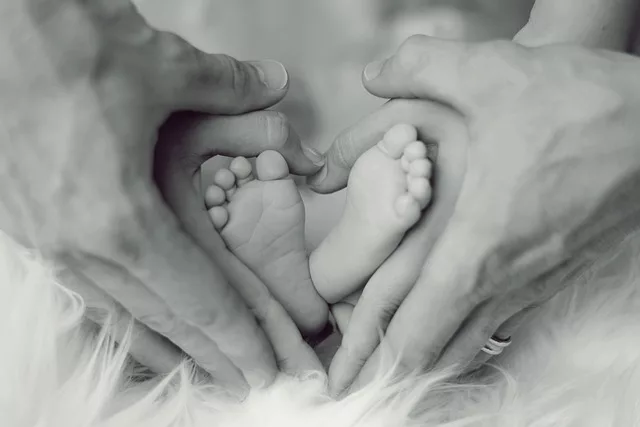 Understanding the Significance of Congratulating New Parents
Becoming a parent is a life-altering experience that brings immense joy and responsibility. It's a journey filled with sleepless nights, diaper changes, and endless love. When you send wishes to new parents, you acknowledge the monumental shift in their lives. Your congratulatory messages serve as pillars of support, reminding them that they are capable, resilient, and surrounded by a loving community.
The impact of supportive wishes goes beyond mere words. Positive affirmations and genuine congratulations can boost the new parents' confidence, providing them with the reassurance that they are doing an incredible job. Your wishes can help create a positive atmosphere in the new family's home, fostering a sense of security and happiness for both the parents and the baby.
Moreover, your well-wishes act as a testament to your relationship with the new parents. It shows that you are genuinely happy for their new addition and that you are there to share in their joy. Your words become cherished memories, reminding the family of the love and warmth they are surrounded by.
New Baby Congrats GIFs from GreetPool
Crafting the Perfect Congratulations Wishes for New Parents
When it comes to crafting a congratulations message for new parents, it's essential to tailor your words based on your relationship with them. Your message should reflect your genuine happiness for the new arrival while being considerate of the depth of your connection. Here are some heartfelt wishes for different relationships:
Messages for Close Friends:
Congratulations on the arrival of your little bundle of joy! May parenthood bring you endless happiness, laughter, and sweet cuddles.
Your baby is already surrounded by so much love, and it's no surprise considering the amazing parents they have. Wishing your family a lifetime of love and happiness together.
Welcome to the sleepless nights, endless diaper changes, and overwhelming love! Your little one is blessed to have you both as parents. Congratulations on this beautiful journey.
As your little one fills your home with laughter and love, may your hearts be filled with joy and endless moments of happiness. Congratulations on becoming parents!
Your new adventure has begun, and it's going to be incredible! Wishing you strength, patience, and all the love in the world as you embrace parenthood together.
May every moment with your precious baby be as sweet and special as you both are. Congratulations on your little miracle! Here's to a lifetime of cherished memories.
Your family has grown, and so has the love that surrounds you. May your days be filled with baby giggles, warm snuggles, and endless joy. Congratulations on your new arrival!
Messages for Family Members:
Welcome to the world, little one! Our family has been blessed with a beautiful addition, and we couldn't be happier for you. Congratulations on becoming parents.
Seeing you as parents fills our hearts with immense pride and joy. Your little bundle is already surrounded by so much love and warmth. Wishing your family endless happiness and togetherness.
Congratulations on the arrival of your precious baby! May your home be filled with the sweet sound of baby laughter, and may your hearts overflow with love and happiness.
A new chapter begins in your family's story, and it's going to be filled with love, laughter, and countless unforgettable moments. Wishing you strength and endless joy as you embrace parenthood.
Your family has gained a new member, and we couldn't be more thrilled! May your days be filled with baby snuggles, cute smiles, and the purest love imaginable. Congratulations on your little miracle.
Parenthood suits you both so well! Your little one is lucky to have such amazing parents. May your journey ahead be filled with wonderful experiences and precious memories.
Wishing you all the happiness in the world as you embark on this beautiful journey of parenthood. Your family is now complete with the arrival of your adorable baby. Congratulations and lots of love!
Message for Coworkers:
Congratulations on your newest team member! Wishing you and your family endless joy and sweet cuddles as you welcome your little one into the world. Take all the time you need to cherish these precious moments. We can't wait to meet the newest addition to our work family!
Heartfelt congratulations on the arrival of your baby! Your dedication to both your family and work is truly inspiring. Wishing you a seamless transition into parenthood, filled with love, laughter, and the support of your colleagues. We're here to help whenever you need it.
Congratulations on your new role as parents! As you embark on this exciting journey, may your home be filled with the soothing sound of baby giggles and the warmth of family love. Remember, your work family is here to support you every step of the way. Enjoy this precious time together!
Welcome to parenthood! Your multitasking skills are about to reach new heights, and we have no doubt that you'll handle it with grace and expertise, just like you do at work. Wishing you and your family a smooth transition and a lifetime of beautiful memories. We're looking forward to meeting your little one soon!
Congratulations on the arrival of your bundle of joy! Parenthood is a remarkable journey, and you both are undoubtedly going to excel at it. As you navigate these early days, know that your colleagues are rooting for you. Take all the time you need, and when you're ready, we'll be here to welcome you back with open arms.
Wishing you and your family a world of happiness as you embrace parenthood. Your dedication to your work is commendable, and we have no doubt that you'll bring the same commitment and love to your new role as parents. Don't hesitate to reach out if you need any support or advice. Congratulations once again!
Congratulations on this new chapter of your life! Your resilience and passion for both your career and family are truly inspiring. As you enjoy these precious moments, remember that your coworkers are here to celebrate with you. We eagerly await your return and can't wait to hear all about your adventures in parenting!
Tailoring your message based on your relationship ensures that your wishes are not only heartfelt but also deeply meaningful to the new parents.
Baby Congrats GIFs by GreetPool via GIPHY
Dos and Don'ts of Sending Wishes to New Parents
Sending wishes for new parents is a wonderful gesture, but it's crucial to approach the situation with sensitivity and consideration. Here are some dos and don'ts to keep in mind when crafting your congratulatory message:
A. Do: Be Genuine and Sincere in Your Wishes
Do: Express your genuine happiness for the new parents and their baby. Authenticity shines through in your words and makes your wishes more meaningful.
Do: Share specific qualities you admire about the parents or express your excitement about meeting the new addition. Personal touches enhance the sincerity of your message.
Do: Acknowledge the effort and love the new parents have put into their journey. Appreciating their dedication can be incredibly uplifting.
B. Do: Respect the New Parents' Privacy and Space
Do: Respect the new parents' time and space. Parenthood can be overwhelming, and they might need some quiet moments to bond with their baby.
Do: Reach out and offer your help, but respect their decision if they prefer to spend some time alone with their new family member.
Do: Be patient if they don't respond immediately. They are adjusting to their new routine, and your understanding will be greatly appreciated.
C. Don't: Overwhelm Them with Unsolicited Advice
Don't: Avoid giving unsolicited parenting advice unless asked. New parents receive a lot of information, and it's best to let them seek advice when they need it.
Don't: Refrain from sharing horror stories or negative experiences. Positivity and encouragement go a long way in boosting their confidence.
Don't: Pressure them into socializing if they are not ready. Respect their pace and give them the time they need to adjust.
D. Don't: Compare Their Parenting Journey to Others
Don't: Avoid comparing their baby's growth or development to other children. Every child is unique and develops at their own pace.
Don't: Steer clear of making judgments about their parenting choices. Each family has its way of doing things, and what works for one might not work for another.
Don't: Resist the urge to downplay their experiences. Listen actively and empathetically when they share their challenges or successes.
E. Do: Follow Up with Acts of Kindness
Do: Offer practical help, such as preparing meals, running errands, or babysitting, to give the new parents some much-needed rest.
Do: Organize a support system with friends and family to ensure they have assistance whenever necessary.
Do: Celebrate small victories and milestones. A simple gesture, like sending a congratulatory text on the baby's first smile, can brighten their day.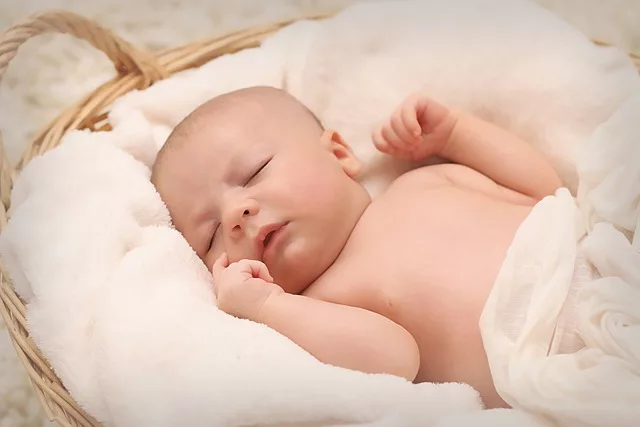 Creative Ways to Send Wishes To New Parents
Sending wishes for new parents doesn't have to be limited to a text or a card. Here are some creative ways to convey your heartfelt congratulations:
Sending a Group Greeting Card from GreetPool: GreetPool, a unique online service, allows you to create a new baby group ecard with contributions from multiple well-wishers. Invite friends, family, and coworkers to add their messages, photos, and even small gifts to the card. GreetPool compiles these contributions into a beautifully designed, personalized greeting card, which can be delivered directly to the new parents' doorstep. This collaborative effort not only showcases the collective love and support but also provides a tangible keepsake for the family, making the moment even more special.
Creating Personalized Digital Cards or Videos: In this digital age, personalized e-cards or videos are a fantastic way to add a personal touch to your wishes. Create a customized digital card with adorable animations and heartfelt messages. Alternatively, compile video clips from friends, family, and coworkers sharing their well-wishes and compile them into a heartwarming video message. These digital gestures can be cherished by the new parents for years to come.
Organizing a Surprise Virtual Baby Shower or Celebration: Even if you can't be physically present, you can still celebrate the new parents' joy virtually. Host a surprise virtual baby shower or celebration via video call. Coordinate with friends and family to join the call, play virtual games, and share their congratulations. Creating a joyful atmosphere online can make the new parents feel cherished and supported, despite the distance.
By being creative in your approach, your wishes will not only stand out but also make the new parents feel incredibly special and loved during this significant time in their lives.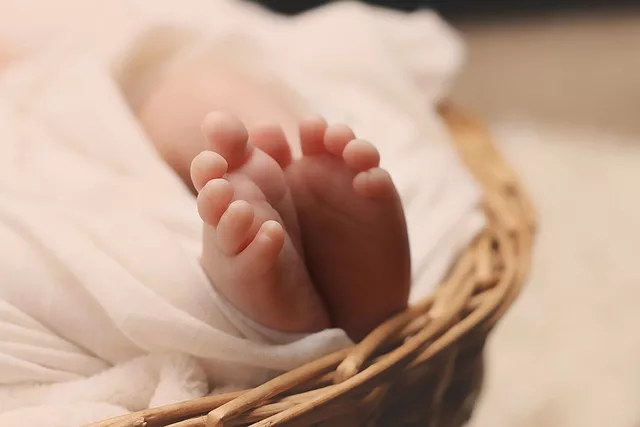 To Summarize
In this comprehensive guide, we explored the art of conveying heartfelt wishes to new parents—friends, family, and coworkers alike. From tailored messages for different relationships to creative ways of expressing your joy, the essence lies in authenticity, empathy, and the power of community. Your words become pillars of strength, shaping a positive environment for the new family. Whether through personalized digital cards, virtual celebrations, or collaborative efforts like GreetPool, your gestures become cherished memories, fostering a sense of belonging and love. As we conclude, let us remember that in our genuine congratulations, we offer more than words; we offer support, encouragement, and the assurance that, in this shared journey of parenthood, no one walks alone.