A guide on Congratulating a Loved One for Quitting Smoking
With health concerns and stricter regulations on the rise, smoking is seeing a major decline all over the world. According to a report from the World Health Organization, 71% of the world's population is now covered by at least one tobacco protection policy adopted by their national governments. People have become more conscious of their health and the welfare of others, which is also leading to a drop in the number of people smoking and an increased desire to quit.

Smokeless alternatives and nicotine replacement therapy (NRT) products are also gaining popularity; nicotine gum, patches, pouches, and more aid in smoking cessation without the negative effects of tobacco and smoke. Of the NRTs available, the nicotine pouch is becoming increasingly popular. The nicotine pouches from On! featured on Prilla show how these products are discreet and tobacco-free as well as coming in various flavors and strengths to satisfy cravings. The ultra-compact mini-dry format makes them invisible under the lip and prevents excessive drip. Nicotine gum is also a popular NRT product, with gum brands like Perrigo being widely available over the counter. They act similarly to regular chewing gum and aid in a pleasant, smoke-free quit.

Your loved one may be one of the many taking on smoking cessation. Quitting smoking is not easy, which is why it's a cause for celebration when a loved one kicks the habit or starts their journey. This guide will help you congratulate them and give you ideas on how to show support for their journey.
​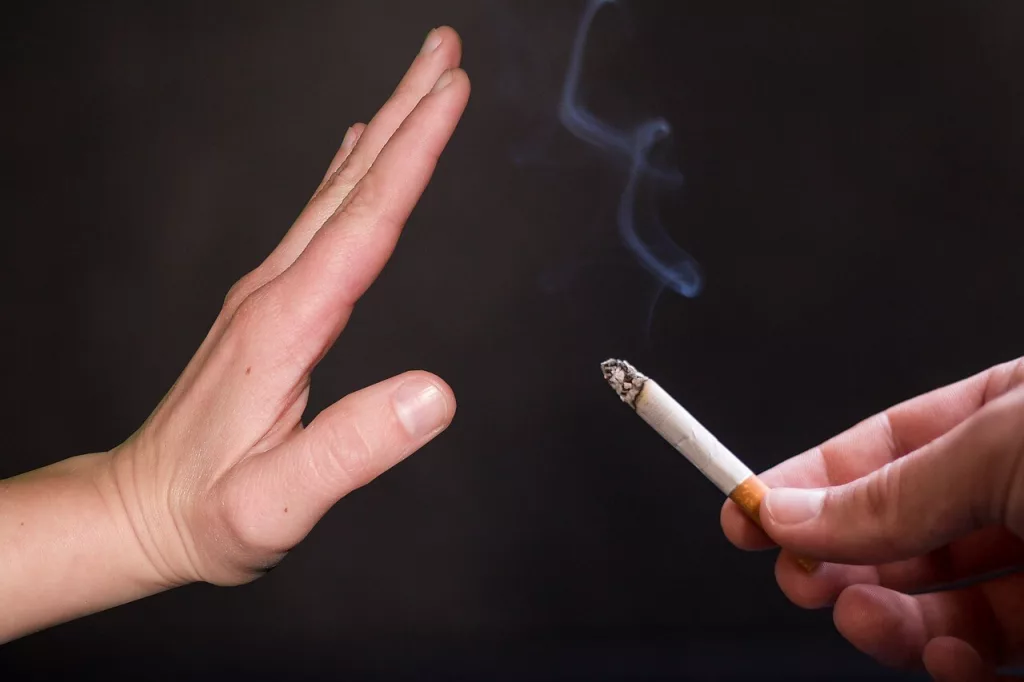 Congratulating a loved one for starting their quitting journey
Starting a quit-smoking journey is a major step for smokers, but it can also be challenging. Withdrawals and cravings make it difficult to stay away from tobacco, so your support can mean a lot to a loved one and encourage them to persevere. Acknowledging the struggles while offering your congratulations can help them feel validated. You can offer messages of support like these:
Congratulations on starting your journey! It's not easy to give up smoking, but I'm proud of you for making this big step! I'll be with you all the way.
Good on you for taking the first step to quitting smoking! I'll always be here to help you out when you're having a hard time.
Quitting smoking is a huge change in your life; I'm proud of you for making this commitment! You should be proud of yourself too.
Supporting a loved one struggling with quitting
Quit smoking attempts aren't always successful on the first try. Slip-ups can be discouraging to a loved one, so let them know that you're there to support them. Let them know that you sympathize with them and offer your encouragement.
Quitting isn't easy, and slip-ups happen. You can use this setback to learn from your mistakes and encourage you to keep moving forward. I'm here for you!
Many smokers don't quit successfully the first time, but what's important is that you're doing your best to give up the habit. Don't give up; you've got this!
Don't beat yourself up over this mistake; you can look back at what caused you to smoke again and make sure it doesn't happen again. I'll help and hold you accountable to help you get back on track.
Congratulating someone on quitting successfully

It's a major milestone to quit smoking successfully, and it's definitely worth celebrating. Let your loved one know that they've made a huge step for better health and that you're proud of their achievement through short and sweet messages like these:
Congratulations on giving up smoking! Despite the challenges, you've come a long way and made it through. Your strength and commitment are inspiring!
Quitting smoking is a huge achievement, and I'm proud of you for making it this far. Here's to more years of good health and being smoke-free!
I'm proud of you for sticking through the struggles and successfully quitting smoking. It may have been a long and difficult journey, but it's worth it! I wish you continued success and better health.
Other than offering congratulatory messages, there are many ways you can support a loved one who is quitting smoking. You can give them a gift, take them out for dinner, organize a party, or send them flowers and a group greeting card to show your support and congratulate them on their success. Celebrating each win, big or small, can make all the difference in their journey.
For other celebratory messages and tips, check out our "The Ultimate Collection of Congratulations Messages for Coworkers" guide for more ways to celebrate and support the people in your life.