Bidding Adieu to your co-worker can be a bittersweet moment. You may be sad that they are leaving, you might miss having them around, but you are also happy for them for their next career move and want to cheer them on.
It can be challenging to come up with the right words. But these simple 6 steps will help you formulate the perfect farewell greeting to make your message memorable and meaningful.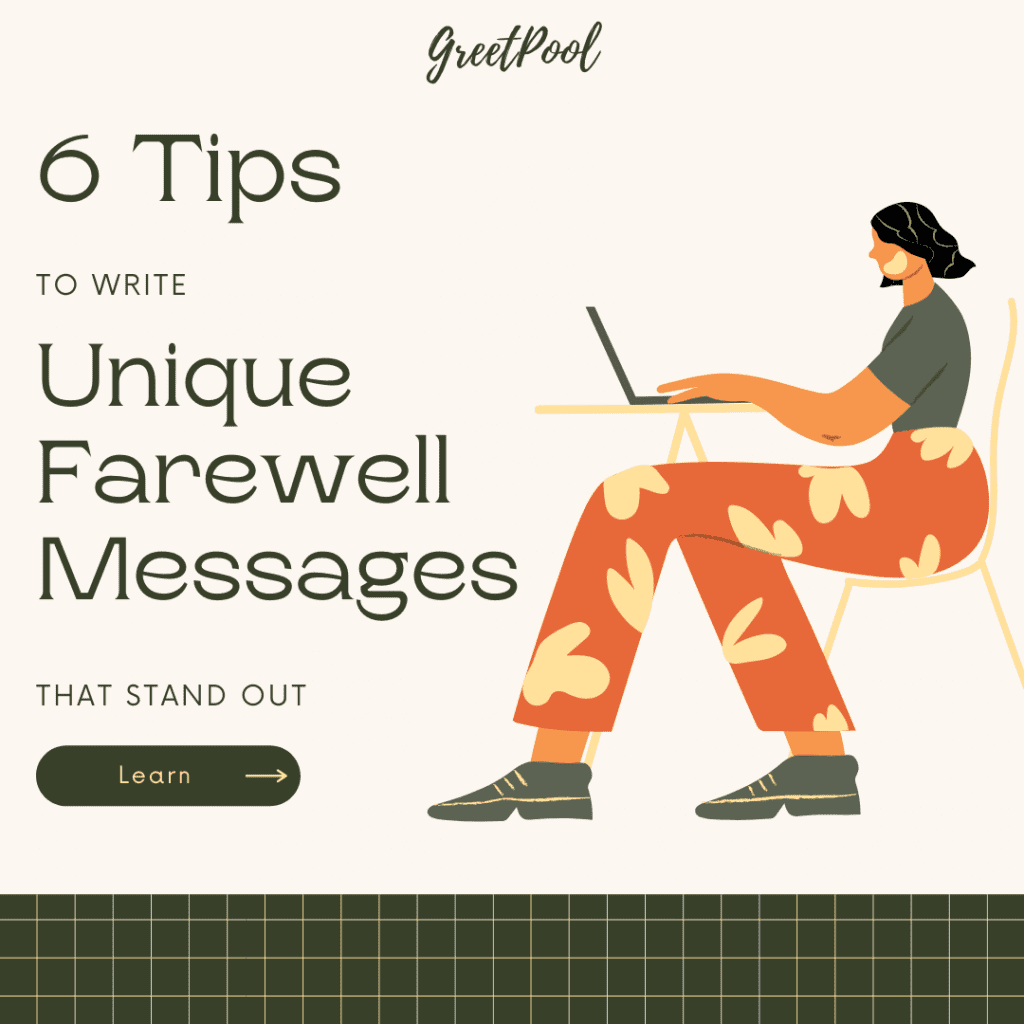 Step 1 : Address the recipient by name
Personalization starts by addressing the message to the recipient. Without a name, the message can come across as transactional.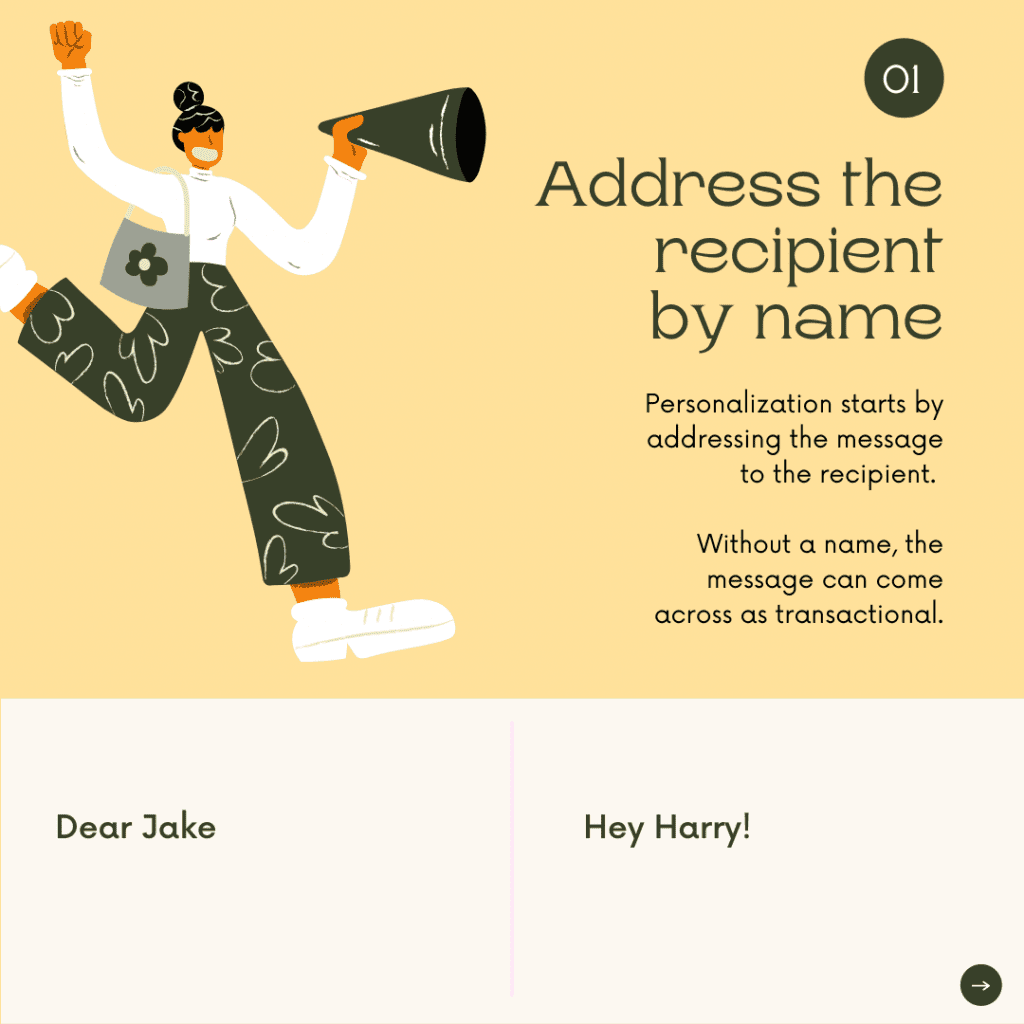 Step 2 : Give them a compliment on something they do well
It can be some unique characteristic or skills that will be missed after they go. The point is to make them feel special. Who doesn't like a compliment 😉
It shows that you observed and acknowledged their skill and appreciate them for it.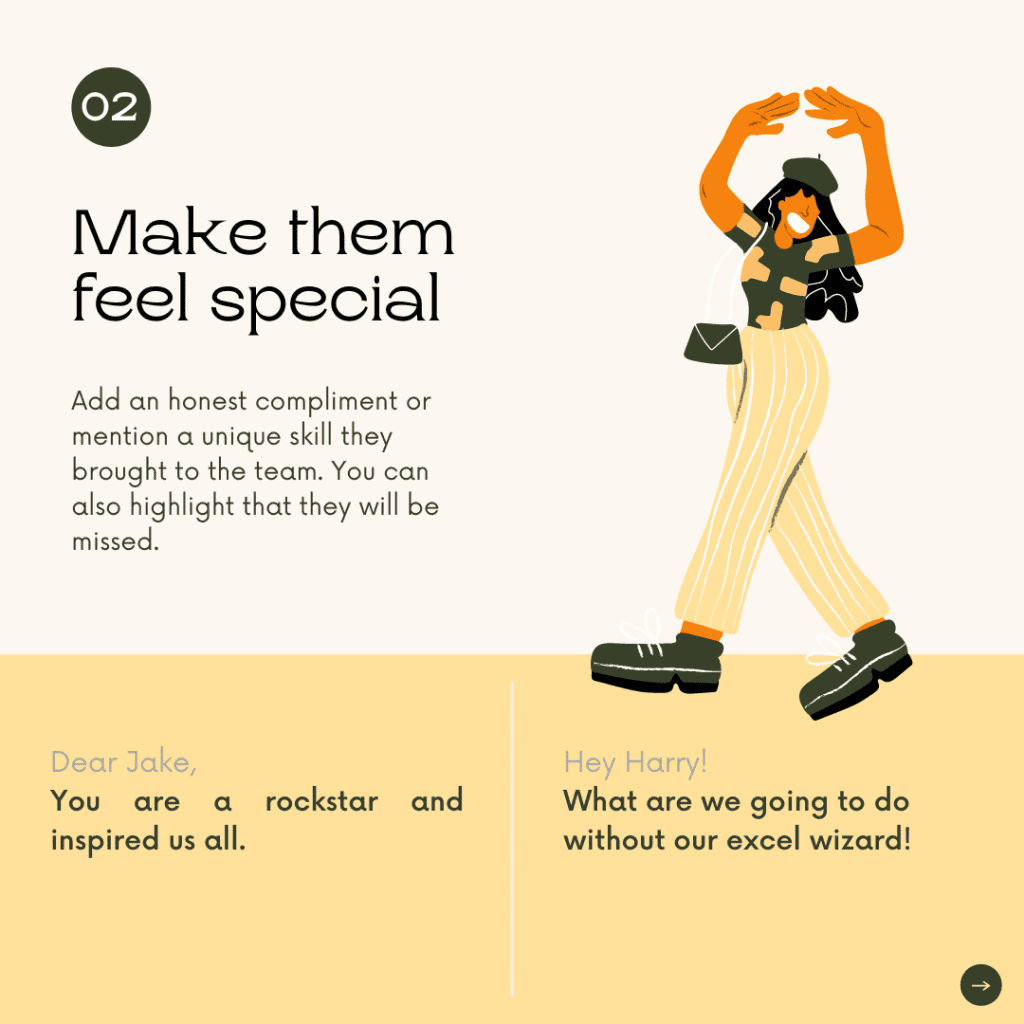 Step 3 : Share a memory or a personal moment together
Sharing a personal moment is bound to put a smile on the recipient's face. It is a great way to make them feel special and more connected to you.
Repeating a vivid shared memory from the past shows that you appreciated and enjoyed your time together. It reflects your thoughtfulness in the farewell message.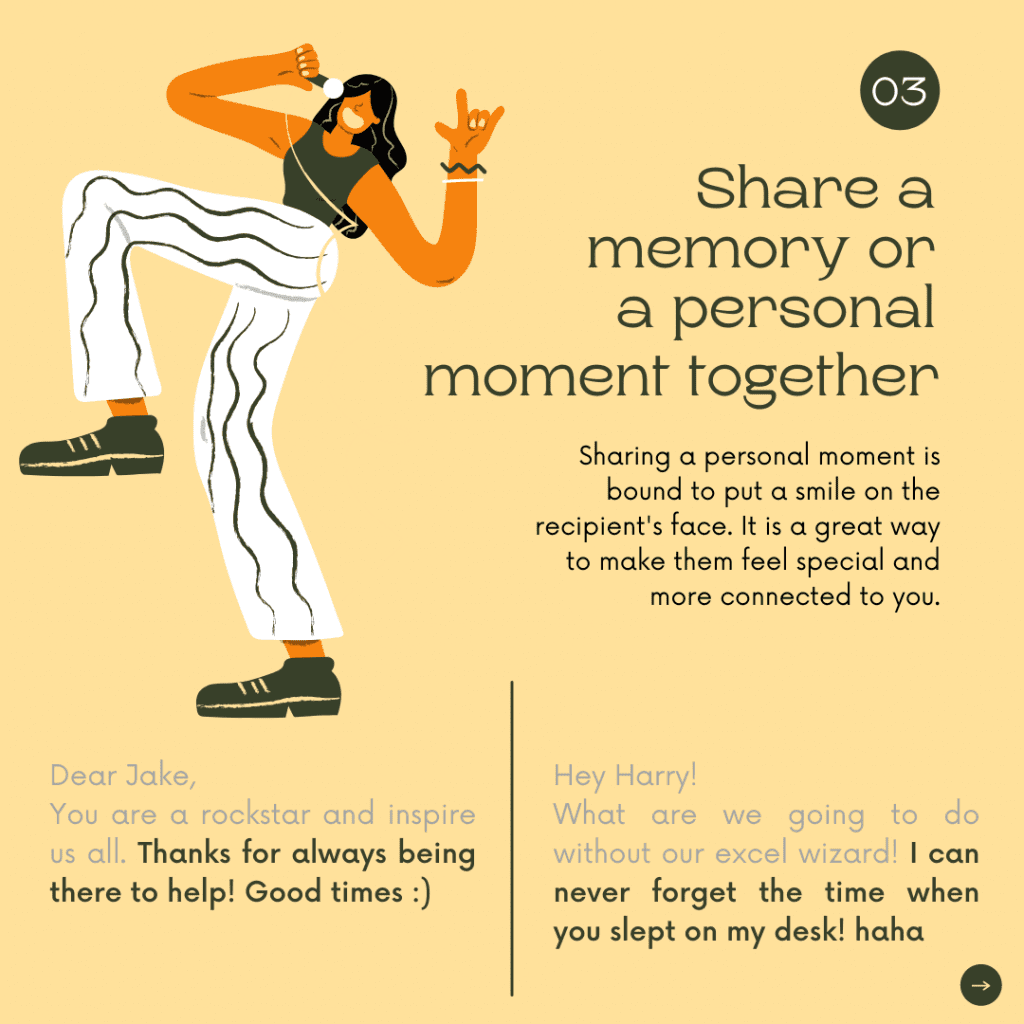 Step 4 : Appreciate their next move
Appreciate their life/career choice and show your support for their next move.
Whatever the reason of the departure may be, we should be supportive of the person who has decided to move on and explore new adventures.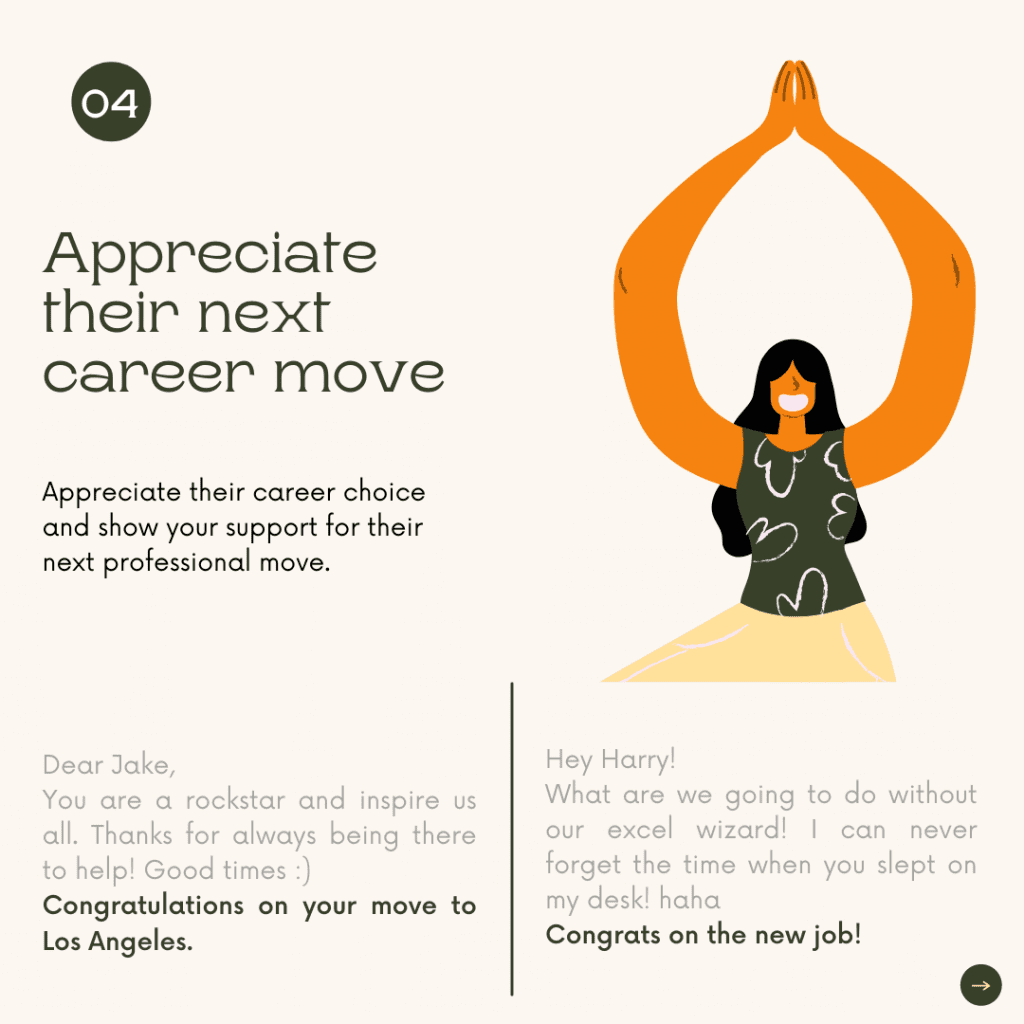 Step 5 : Add a meaningful wish for their future
A heartfelt wish that is appropriate to their goals, ambitions, career move will be most memorable. Feel free to add a funny twist to make it stand out even more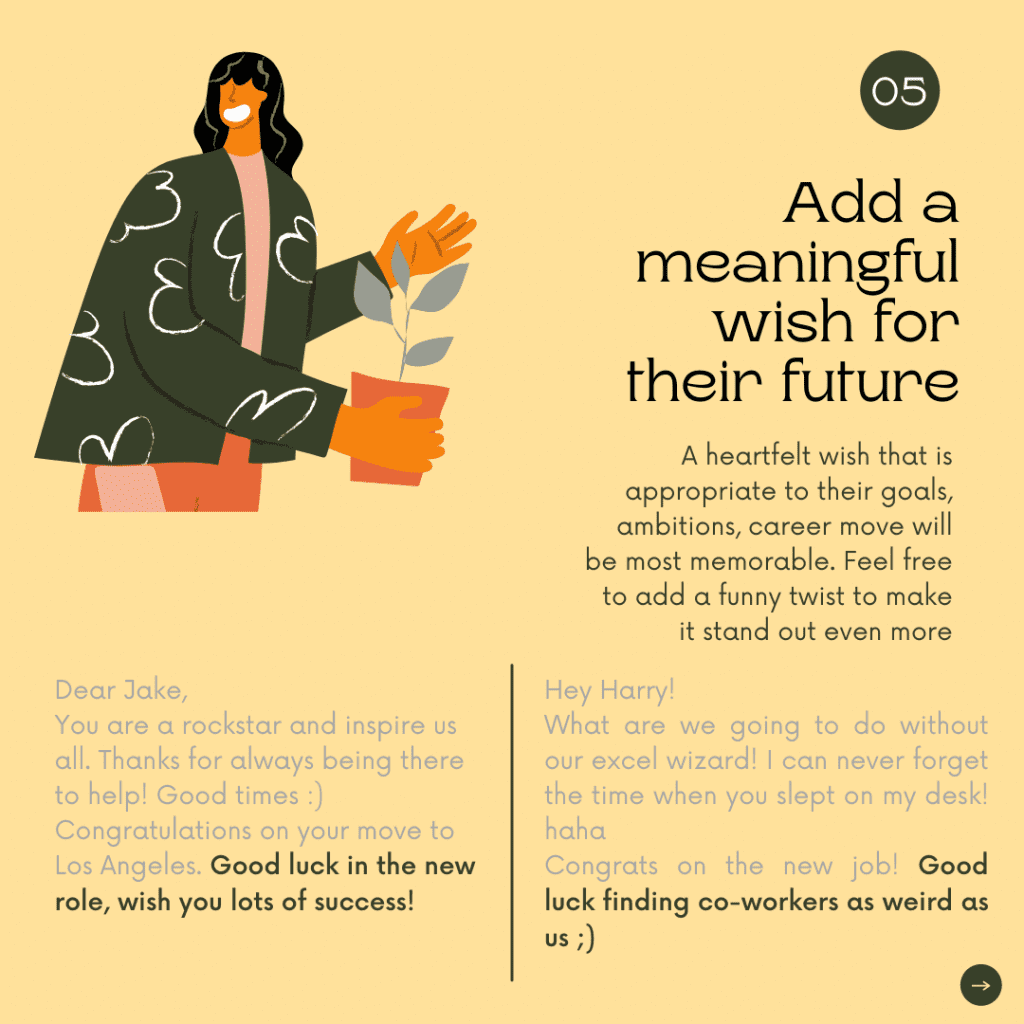 Step 6 : Sign-off in style
Instead of ending with just your name, add a unique, quirky, fun, and memorable signature. Feel free to give yourself an inside joke title.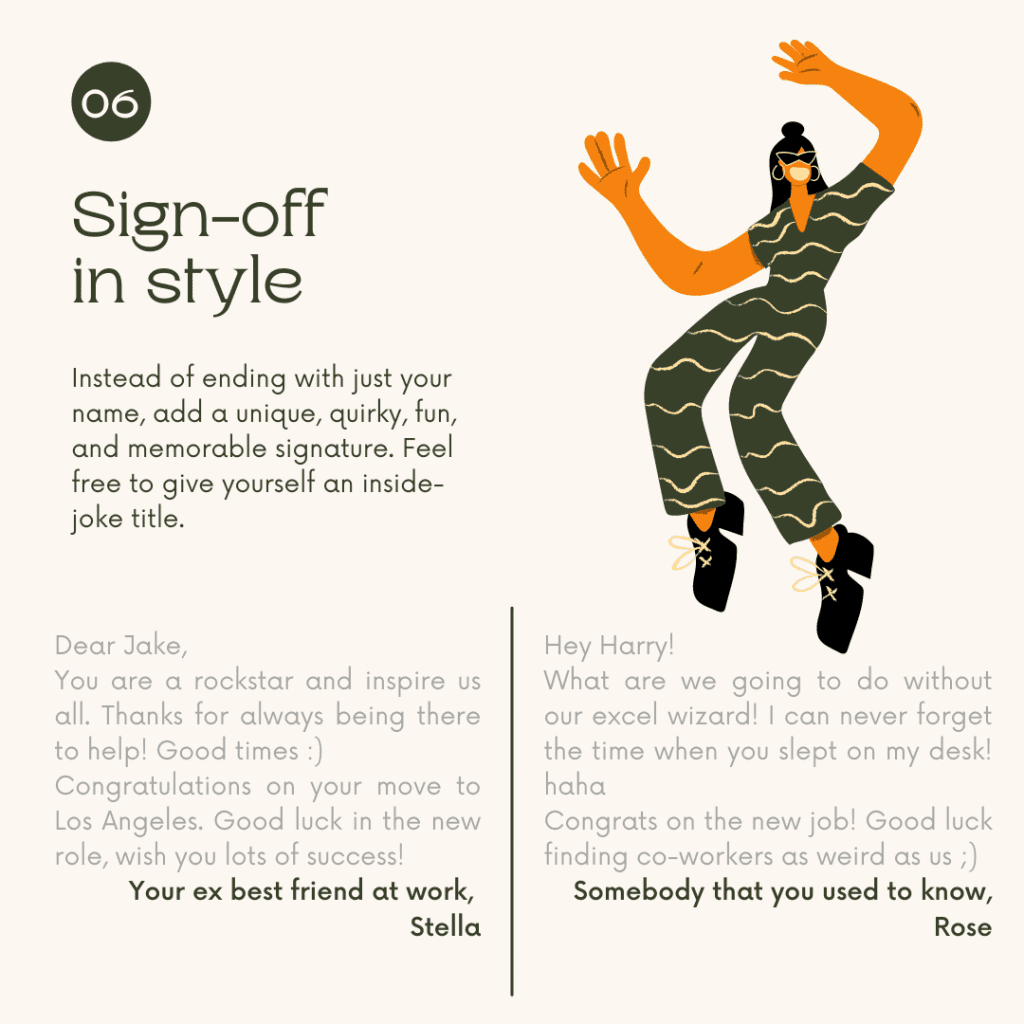 Success – Putting it all together
Read through the message and double check for consistency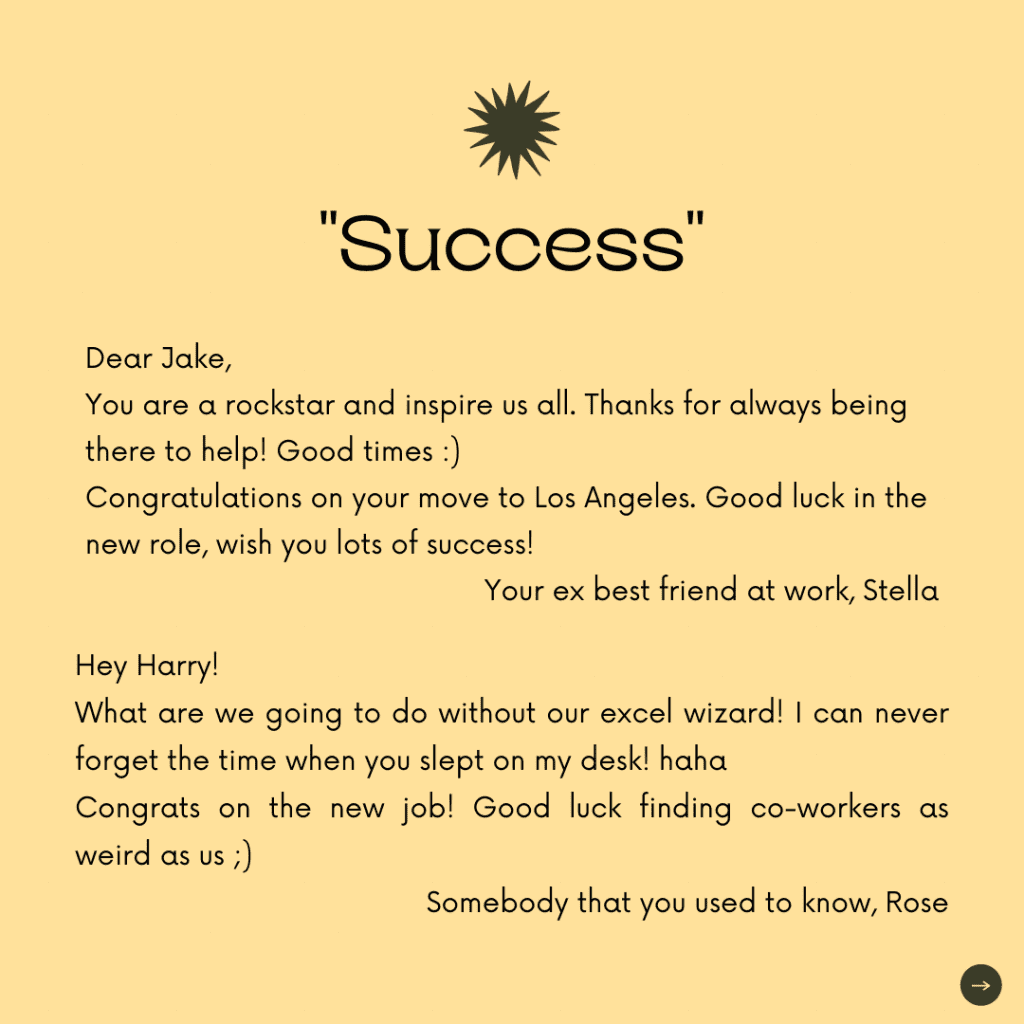 Conclusion
Using these steps, we are sure you'd be able to write a heartfelt, memorable farewell message that will make the departing person appreciate you as well.
If you are looking for some more examples and inspirations for office colleague, check out this comprehensive guide on what to write on a farewell card. We have collected a large number of samples to help you find the perfect words.
And you can checkout Greetpool to browse best farewell cards for coworkers. Our farewell cards can be signed by multiple people and can be sent as a team.